Greetings Friends,
This newsletter covers November and December and includes; Gouldians, a new Petition, why Lee Point is a special part of Darwin, plants and wildlife.
1.Gouldians
A Gouldian Workshop was run Saturday on 26 November at Darwin Community Arts in Coconut Grove to help people paint their own Gouldians. We had lots of fun and most of the paint ended up on the gouldians.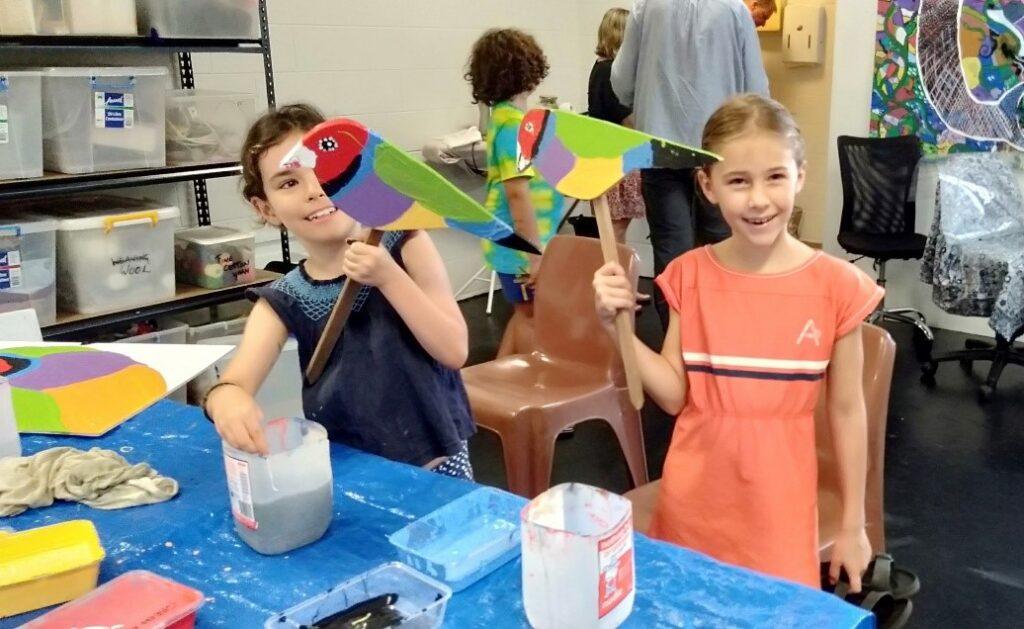 Aleesah Darlinson in Darwin promoting her new picture book, RUSTY, the RAINBOW Bird.
We joined Aleesah at Lee Point Dam and saw lots of birds. Her book is pretty good too…. read more
Gouldian Finches have been moving around a lot more looking for food making them harder to find – sighting record summary. We expect to see more of them near Lee Point dam next May (like this year). Their breeding season runs from April to June. Hopefully the bulldozers will stay away!
2. Petition to DHA shareholder ministers
DHA is wholly owned by the Australian Government. We are hoping that the new government ministers responsible for DHA and their developments will listen to the community and take note of a new petition.
The petition:  calls on the (two) shareholder ministers of DHA to intervene, stop the defence housing project at Lee Point and relocate it to a more suitable area.
You can help by signing the: PETITION
3. Lee Point Trivia
 Q1. Over half of Casuarina Coastal Reserve (CCR) is in Lee Point. CCR is the most visited reserve in the Territory. How many visits (not visitors) did it receive in 2021?
A.  0.8M       B. 1.0M       C. 1.2M        D. over 1.4M

4. Lee Point – a special part of Darwin.
Our latest paper called: Lee Point – a special part of Darwin includes woodland, Larrakia, ecotourism and threatened species in the Darwin area. Lots of green ants were encountered while looking for large woodland trees!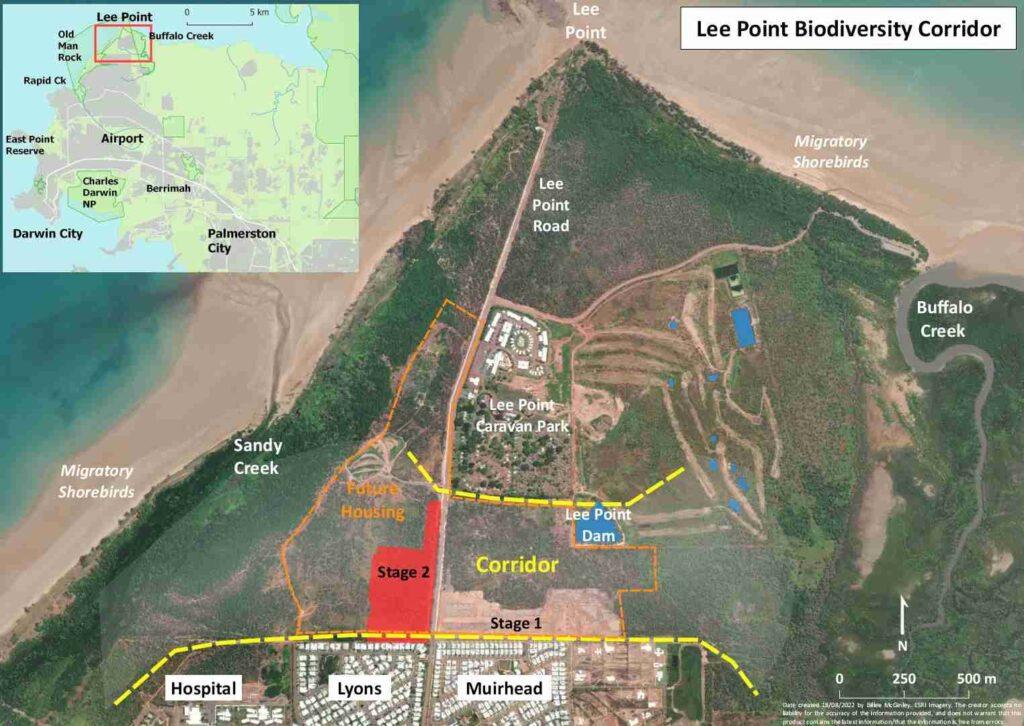 Finches at Lee Point Dam
Lee Point Dam has always been very good for finches. This year it was amazing – 11 out of the 20 grass finch species in Australia were seen (9 photographed). Uncommon visitors were Star, Zebra, Pictorella and Painted Finch.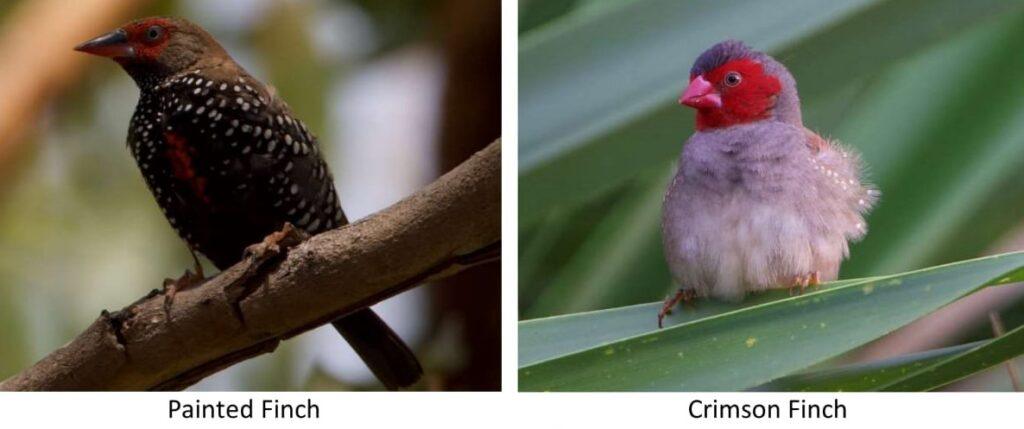 Lee Point Dam photos by
John Gruen
Dec 2022
5. Plants and Wildlife
Clothes-peg Tree (Grevillea decurrens)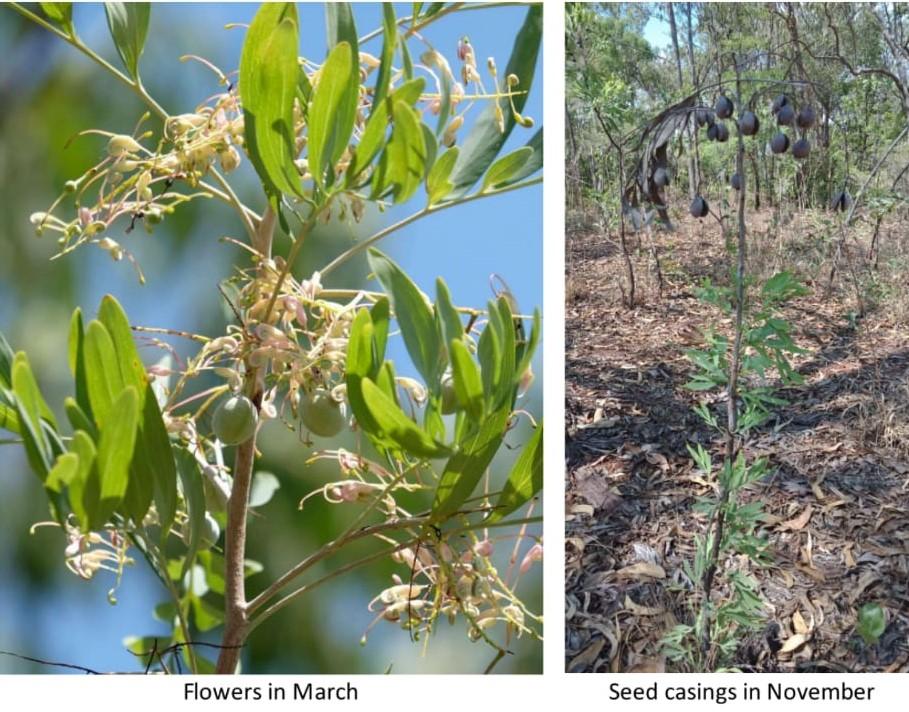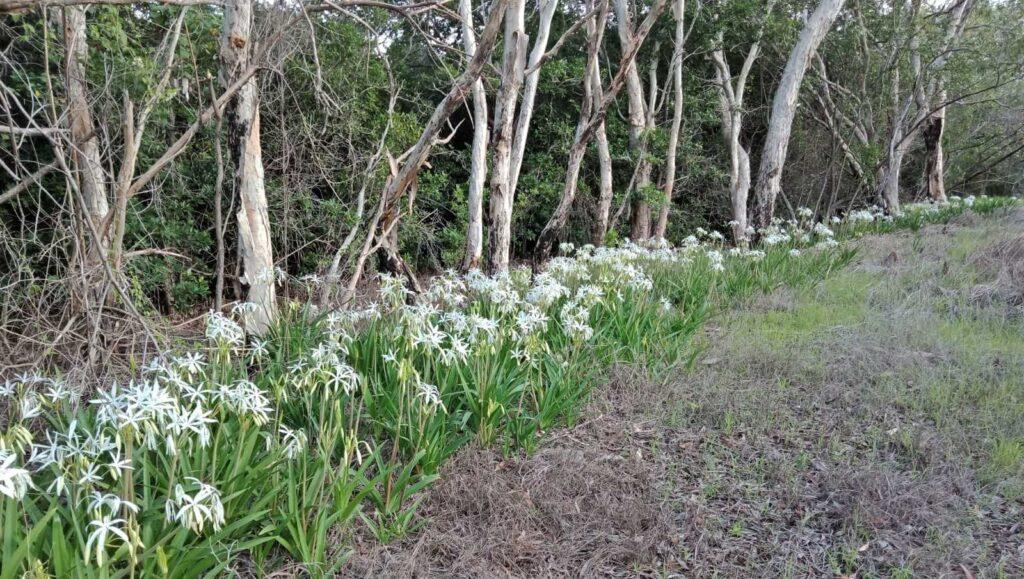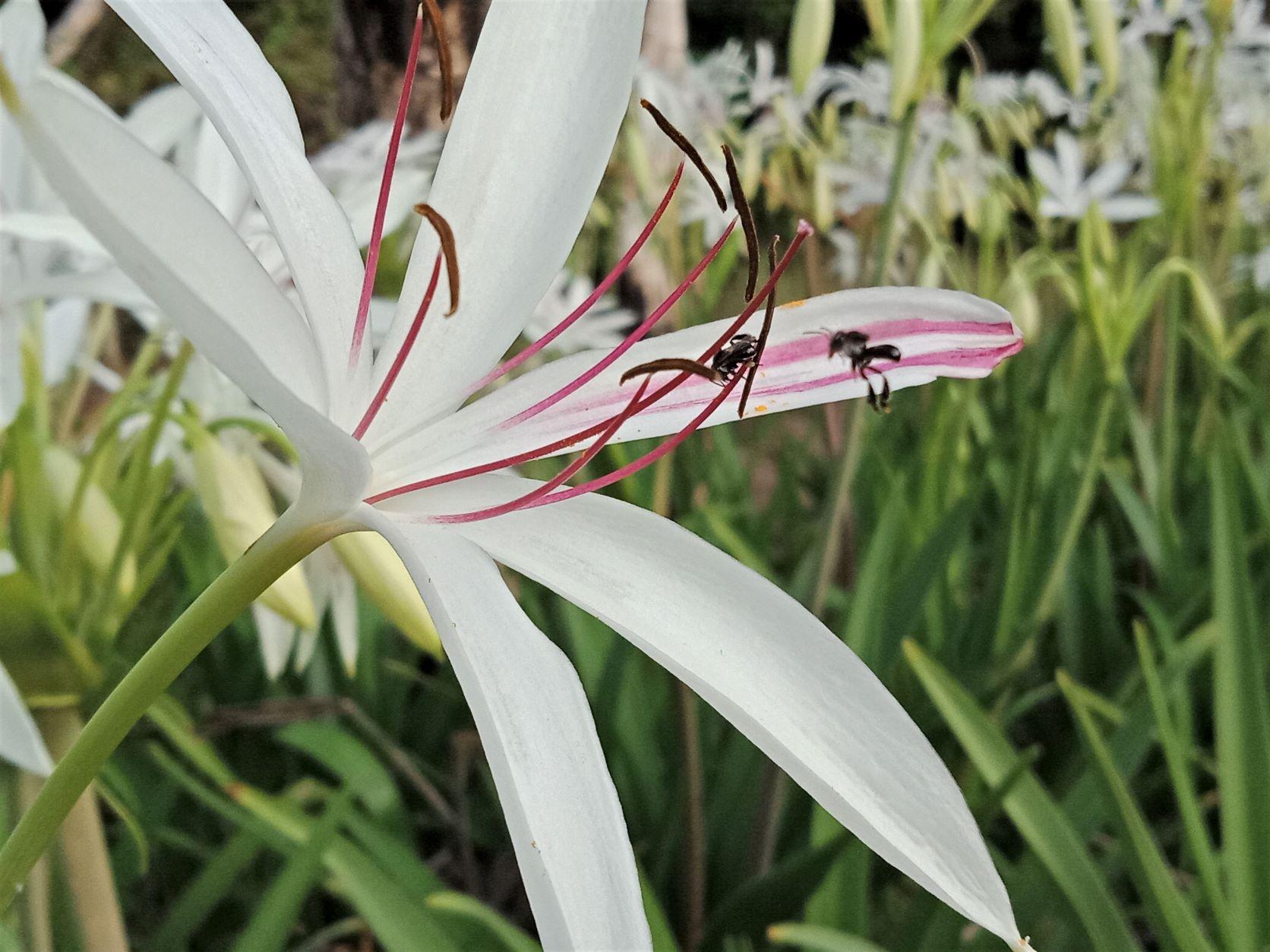 Northern sugarbag bees (Tetragonula mellipes) collecting nectar from a Field Lily.
These small stingless bees (also called bush bees) are native to northern Australia.
Coastal She-oak (Casuarina equisetifolia)
Coastal She-oaks are a distinctive feature of the coastal area at Lee Point. They are sensitive to fire and unfortunately certain areas were devastated by fire last year.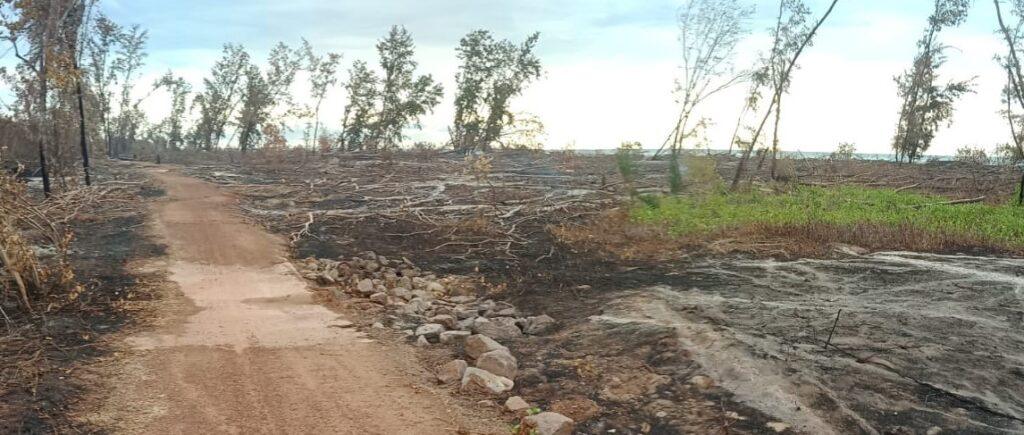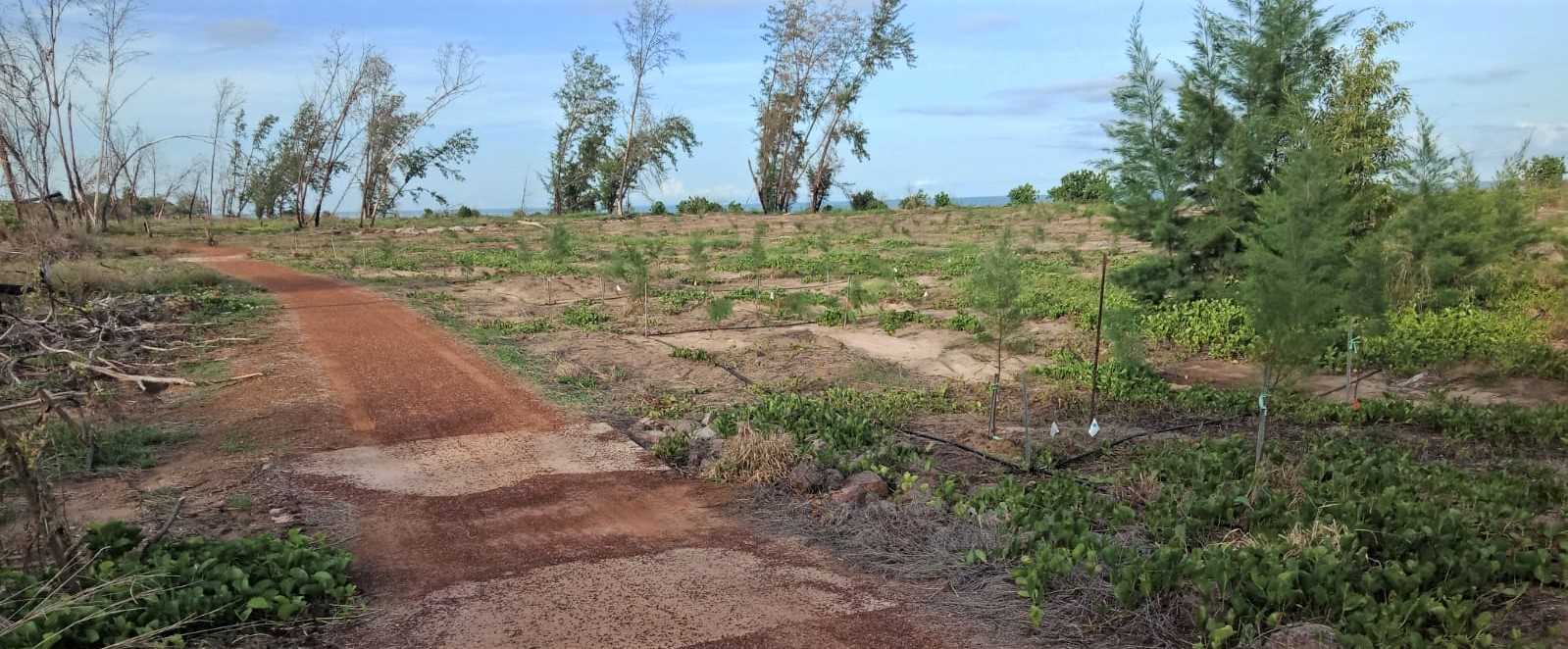 UN biodiversity conference – COP15
On a global scale, a historic agreement was reached this month at the UN biodiversity conference – COP15.  The most significant part of the agreement is a commitment to protect 30 per cent of land and water considered important for biodiversity by 2030, known as "30 by 30" – ABC POST 2. Australia currently protects around 22% of land and 30% of water.
Let's hope the "30 by 30" agreement will mean some good news for Lee Point in 2023.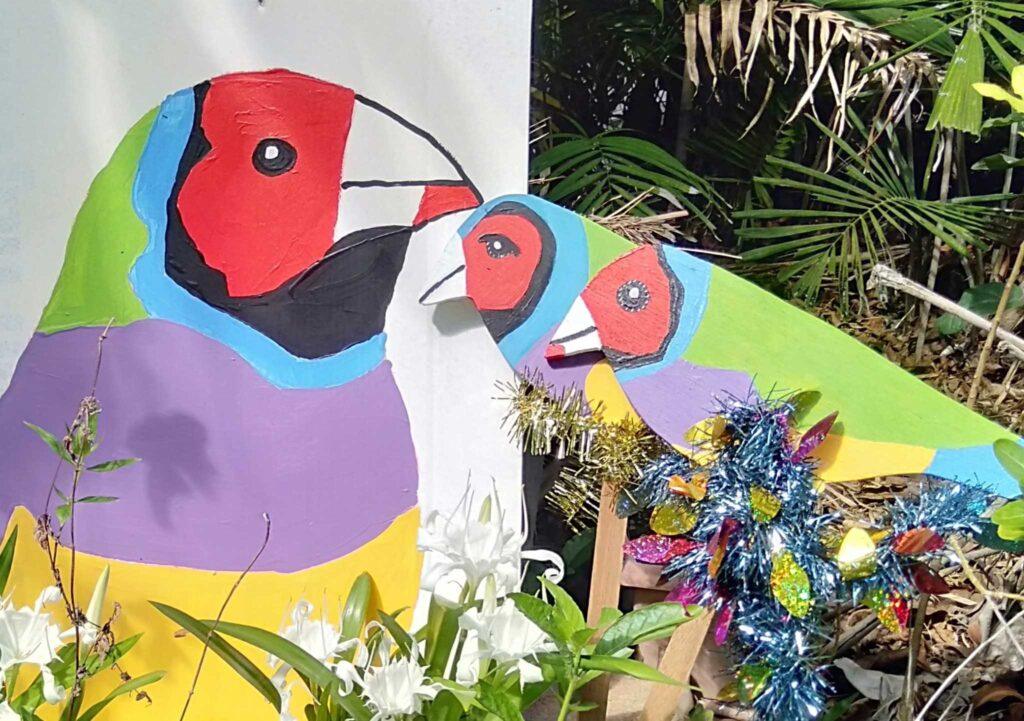 Have a happy new year
and
enjoy the wet season at Lee Point
Answer Q1 – D.  There were 1.45M visits in 2021 based on NT Government park visitor data