Information and Newsletters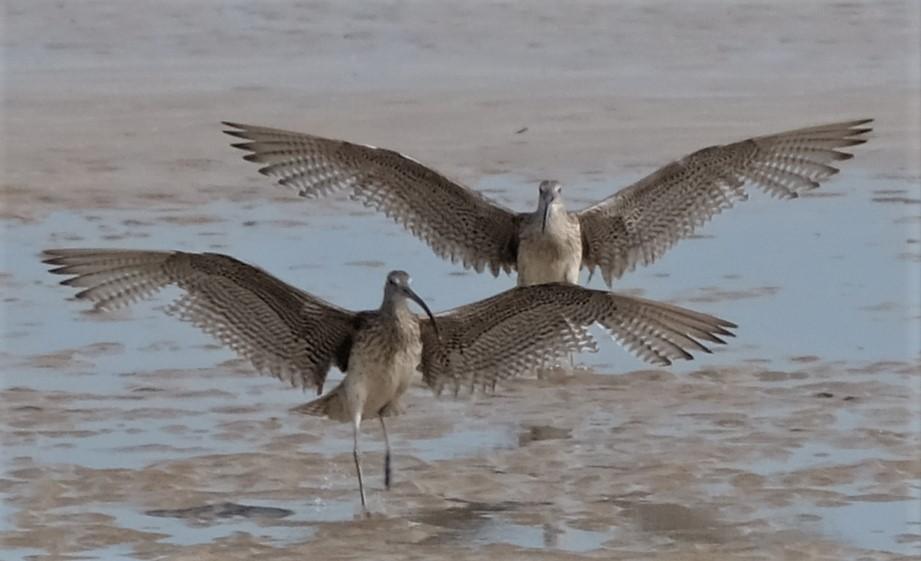 Eastern Curlews arriving at Lee Point late August from the arctic circle ie. Siberia. They make an amazing ~20,000km migration every year, leaving in Mar-Apr and returning Aug-Sept.
Public meeting at Lee Point 27 May 2021 with concerned residents –
media
release
Red links

are pdf's (for printing); for android phones –

red
links need a Bing browser or another browser – not Google.
Read our latest newsletters  –
Preliminary assessment of future housing at Lee Point
This paper (Oct 2020) Prelim Cost Benefit Lee Point explores sustainability and planning issues of future housing at Lee Point and focuses on the proposed Defence Housing Australia (DHA) development.
It briefly discusses the potential benefits of using most of land at Lee Point for ecotourism, acknowledges that much has changed since the Lee Point Area Plan was first introduced in 2015 and claims that Lee Point is at risk of becoming an urban sprawl from developments such as proposed by DHA. 
It concludes that Darwin residents would welcome an urban planning study for Lee Point.
Planning Issues
The Northern Territory Planning Commission was set up by the NT Parliament late 2012 to act as an independent authority in the best interests of the community. Since it was formed the NT Government has involved the Commission in every (published) Area Plan
except

the Lee Point Area Plan.
Is the 2015 Lee Point Area Plan 
a plan for Lee Point or is it a plan for the disused defence land at Lee Point? Land use planning starts with a map.
The 2016 Australian Government's Smart Cities Plan
encourages housing to be located near jobs and (public) transport. Does the current Lee Point Area Plan fit with the Smart Cities Plan? The $200M Darwin City Deal is part of the Smart Cities Plan. 
Fill out the Petition – Click here
Sign up for our Newsletter – Click here
Donate to the fighting fund – Click here
Community Support is vital in this type of campaign. We need you to stand up and be counted!