Gouldian Finches are arguably one of the most beautiful finches in the world. They are native to northern Australia but rarely seen in the Darwin area.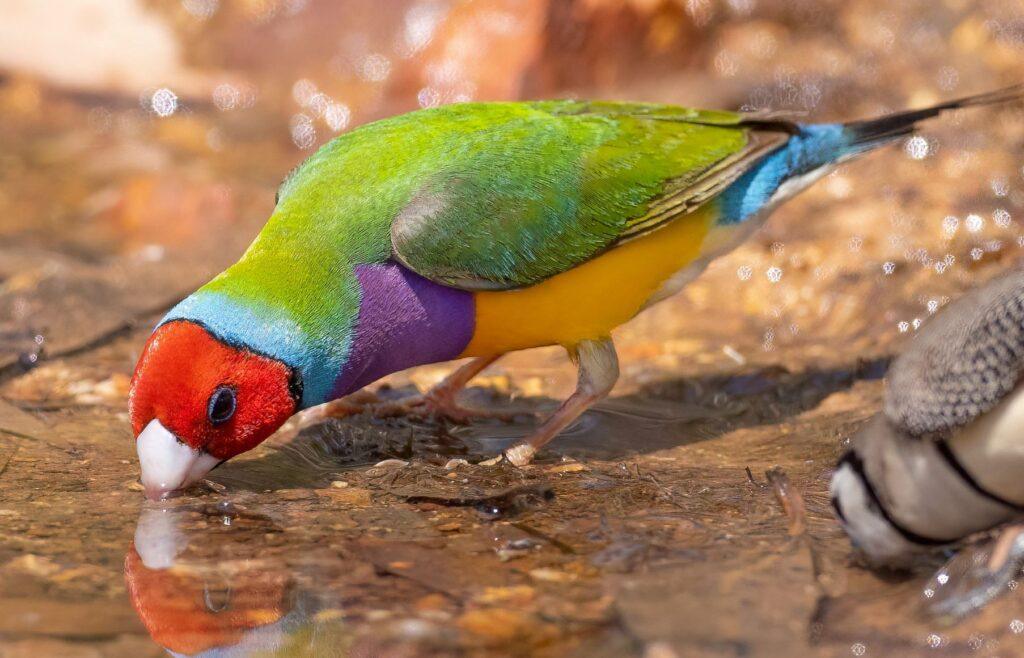 That is until recently. Many hundreds of people, including visitors from interstate, have now seen wild Gouldian Finches at Lee Point and Casuarina Coastal Reserve. Several Australian newspapers published articles on these unexpected sightings, for an early report refer April 2022 – The Daily News. In June 2022, ABC News Darwin and Channel 9 News Darwin reported on the sightings.
The reason they have come to Darwin is thought to be due to a series of poor wet seasons in the Katherine region. The first sightings were in early April at Casuarina Coastal Reserve near the university and later sightings (May – July) at the Corridor (called Biodiversity Corridor by City of Darwin) – see map below.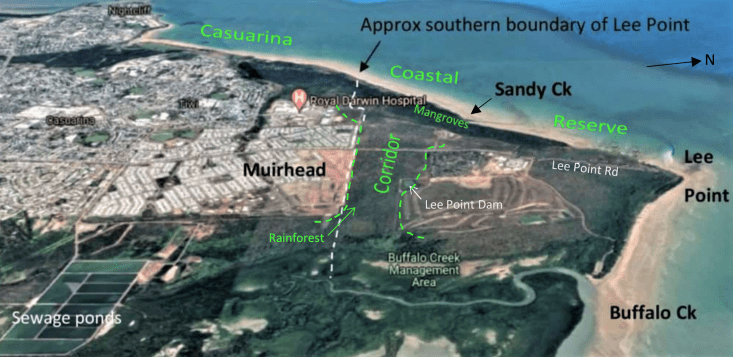 May 2021 – a few juvenile Gouldian Finches were recorded at the Corridor near Lee Point Dam. However, in 2022 they appeared in much greater numbers and included adults. 
May 2022 – there were four days where 100 or more were recorded (on eBird) – the maximum number seen was estimated to be 150. Some were sighted most days at the Corridor (near the Dam). Megan Moody provided these videos/photos from Lee Point, some show courting and mating behaviour of these beautiful finches.
June 2022 – 50-100 were sighted on most days in the early morning and late afternoon. Two (successful) events organised by Friends of Lee Point in the early morning  attracted over 120 and 100 people respectively. Generally about 50 people (total of morning and afternoon) visited the site each day during the week with numbers increasing on the weekends.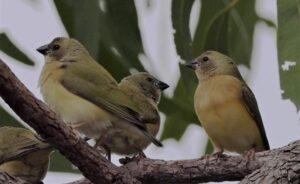 Young juveniles being fed late June near the Lee Point Dam – video and photo by Tobias Akesson. The bright nodules on their faces help the parent birds find them in the nests.
July 2022 – Sightings have continued with young juveniles seen near the Dam. 
Finches need to be near water and their diet consists of grass seeds and small insects.
Some photos in June 2022 from the Corridor;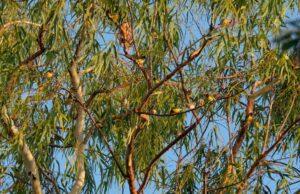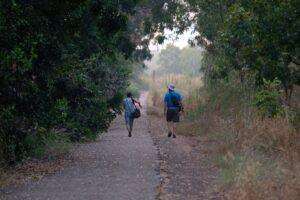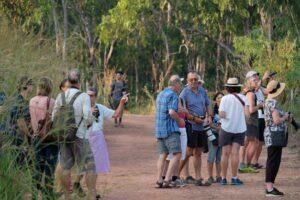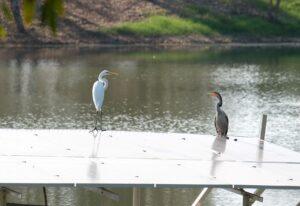 The last photo shows a Darter and Egret at the Lee Point Dam.