This is a summary of the community consultations that allowed the disused defence land at Lee Point to be zoned for housing development plus comments.
An extensive (collaborative) consultation was never carried out to zone the land for housing.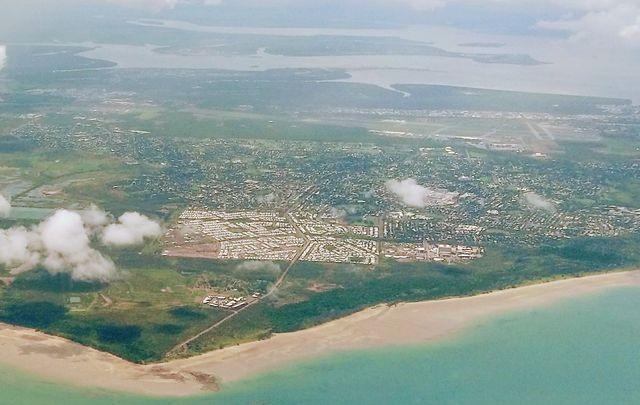 Darwin Regional Land Use Plan 2015 (the big picture)
This Plan recognised that Lee Point was one of Darwin's last greenfield sites for development.
The NT Planning Commission was established December 2012 and was responsible for developing the 2015 Darwin Regional Land Use Plan. However, to date the Commission has only had limited involvement in the Darwin northern suburbs and was not involved with the Lee Point Area Plan.
Lee Point Area Plan development
The Lee Point Area Plan was developed by the NT Government in 2014.
The Australian Government (represented by Dept Housing Australia and assisted by Northern Planning Consultants) held discussions with the relevant NT Government planning department to prepare a draft Area Plan for Lee Point to facilitate development of the disused defence land at Lee Point. A brief timeline of events is:
1. The Draft Area Plan was advertised from 21 Nov – 19 Dec 2014 (4 weeks before Xmas). The public was notified of the proposed planning scheme amendment via:
the NT News newspaper (along with other proposed planning scheme amendments)
two standard sized signs opposite the Club Tropical Resort at Lee Point.
2. 17 submissions were received and a public hearing was held on 20 Feb 2015 with two submitters attending. The queries were dealt with by a Reporting Body (of persons unknown).
3. Lee Point Area Plan, after some amendments, was approved by the NT Planning Minister in Aug 2015 and added to the Planning Scheme in Sept 2015.
Comments by Friends of Lee Point (FLP)
The NT Government is responsible for zoning the land at Lee Point.
Lee Point is one of Darwin's most important natural assets and is enjoyed by many Darwin residents. Any major development at Lee Point will have a high impact on people's enjoyment of Lee Point and as such a collaborative community consultation is needed.
Issues with the Lee Point consultation undertaken by NT Govt representatives are:
1. Prior to 2020, less than 15% of Darwin's northern suburb residents were aware of the proposed zoning/development to house thousands of people at Lee Point, see note 2 below.
2. The Area Plan for Lee Point was focused on the disused defence land and other options for defence housing were not explored or documented for the public.
3. A collaborative consultative approach was not employed and it is unclear whether the very few people consulted supported the development proposal or not.
Currently, very few Darwin residents support housing thousands of people at Lee Point. This is demonstrated by:
Call for moratorium on housing development at Lee Point by the City of Darwin
Numerous letters (over 70) to the NT News since April 2021 plus Larrakia member letter to the Planning Minister.
Ten public meetings calling for a halt to the development; and
More than 3000 Save Lee Point petition signatures.
The petition calls on the NT Parliament to: "place a moratorium on the current development proposal for Lee Point until the NT Planning Commission has developed a comprehensive Area Plan for the whole of Lee Point."
Summary
Given the importance of Lee Point to the Darwin community, the community consultation to allow thousands of people to be housed at Lee Point was very limited and inadequate.
Notes:
1. The above summary is based on limited available information from the NT Government, NT Planning Commission and other sources.
2. An on-line survey from May-Dec 2021 by FLP asked people "Prior to 2020, were you aware of the Lee Point Area Plan or proposal to house thousands of people at Lee Point". There were 820 respondents from Darwin northern suburbs, 113 said YES (they were aware), meaning 13.8% were aware of the development.