Opinion piece by Friends of Lee Point – Nov 2021
There are very few cities in the world that have a reserve like Lee Point on their doorstep. It makes Darwin a special place.
Many of the Darwin community already appreciate the natural value of Casuarina Coastal Reserve, one of the most visited parts of Darwin, but a smaller number of those visiting have ventured further than the coastal, sandy strip to experience all that Lee Point has to offer.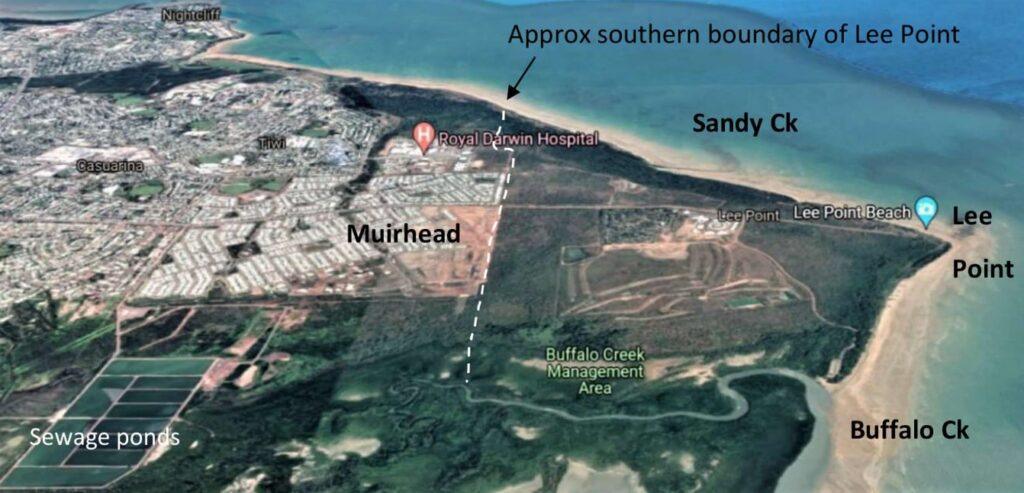 Lee Point peninsular (Lee Point), the area north of the suburbs of Lyons and Muirhead and bounded by Casuarina Beach and Buffalo Creek, provides some of the last intact stands of tropical savanna woodland in Darwin, linking many of the biodiversity corridors identified by Darwin City Council (Ref 1) with the key biodiversity areas (KBAs) or nature hotspots of Darwin Harbour and Shoal Bay (Ref 2).
Lee Point has been considered 'scrappy' by some who have not spent much time in the area. This is due to the historical disturbance and rubbish discarded since World War II. However, despite the disturbance/rubbish the natural area has continued to thrive. Having the natural area located on a peninsular away from development has provided a sanctuary.
This relatively intact, natural area (~5 sq km), contains many of the habitats of the Top End with a 3km walk taking you from tropical reefs off Casuarina Beach, across Casuarina stands on the dunes, through dense, cool monsoon forest on the escarpment, and then through Darwin Woollybutt and Darwin Stringybark dominated woodland with various other habitats including Turkey Bush stands on hard soils, Pandanus stands in drainage lines, Cycad groves, seasonal, clean running creeks, monsoon rainforest, paperbark wetlands, open grasslands, all before arriving at the mangrove lined Buffalo Creek. This is an incredible range of habitats in a short distance and as expected this supports an enormous diversity of plants and animals, some of which are declared threatened. The endangered Black-footed Tree Rat relies on this unspoilt habitat for its survival and was assessed for the current development proposal (Ref 3).

Based on growth rates of savanna eucalypts (Ref 4), the majestic savanna trees seen from Lee Point Road, could be older than 250 years meaning they sprouted before 1771. We can only imagine the cyclones these stands have experienced. In more recent times these trees witnessed explorers, the growth of Darwin into a modern city including the bombing of the city, and countless events we don't even know of or remember. While savanna woodland is the dominant habitat across vast areas of northern Australia, this stand represents some of the last of its kind and size in Darwin City as this habitat has been extensively cleared for our city to grow.
Natural systems are complex. This means they can be difficult to fully understand and communicate all the processes occurring and services they provide to a city. It takes generations of experience by the traditional owners and years of research by dedicated scientists to explore, measure, monitor and understand these systems. We continue to learn more every day. One of the aspects that scientists know is critical is maintaining the intactness and ecological scale of natural systems. We only need look at the size of Kakadu (which is approx. 4000 times larger) to understand the scale needed to protect that iconic natural system.
Large natural areas support mobile animals and insects from afar with each part of the system intertwined and critical to other parts. Those who are lucky to live near Casuarina Coastal Reserve will know of flocks of raucous Red-tailed Black Cockatoos that fly over regularly. This population of birds relies on numerous trees fruiting at different times over different areas of Lee Point and beyond for their survival. When the eucalypts of Lee Point flower, fishermen will observe flocks of Red-collared and Varied Lorikeets flying across the harbour directly to these trees every day. This forest therefore forms part of the natural flowering and ecosystem energy cycle that occurs across the Top End and is critical to many animals. Lee Point was also the location of the recent sighting of the first large goanna since the arrival of cane toads (Morris and Sawyer). This highlights the intactness and health of Lee Point for wildlife. Finally, Lee Point contains over 80% of the bird species found in Kakadu in such a small area with internationally significant migratory shorebirds using its coastal beaches (Ref 5), rapidly making Darwin a world-renowned destination for naturalists.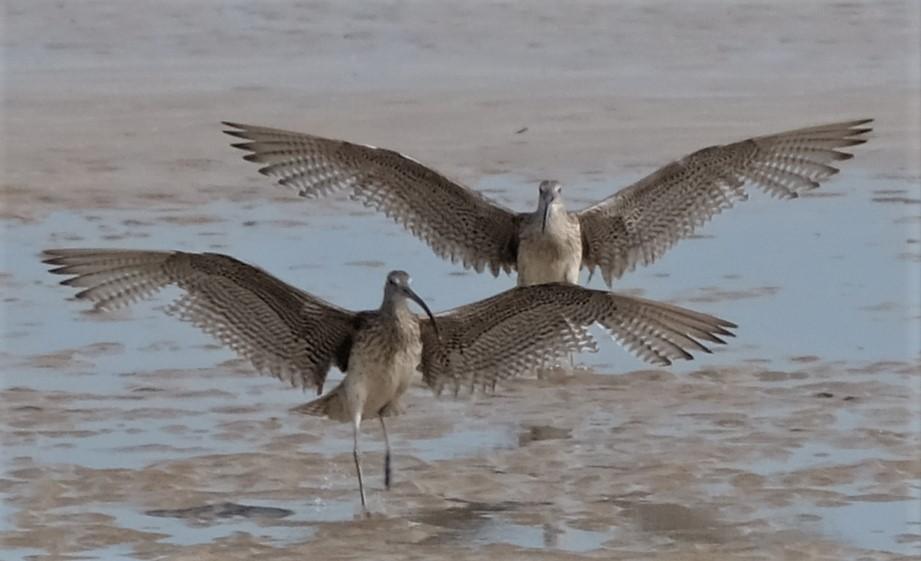 Tourism
At a time when the Territory's finances desperately need new income streams, we struggle to attract new residents let alone identify what makes us special that we can market to the world. Our natural environment rarely rates a mention compared to mining and large-scale agriculture and yet, Darwin has built its reputation on its natural and cultural assets, being a tropical, green city with barramundi readily caught on our foreshore, a rich indigenous history and culture, and a unique military history. The world-renowned attraction Kakadu (three hours away) and other National Parks are teaming with tropical plants and animals.
Darwin is at a critical juncture, where we need to be involved in limiting the impacts of climate changeon both the environment and our people to maintain the city's liveability into the future. While we'll hear a few loud voices of objection, we must stop clearing the remaining tree stands around Darwin and carefully consider what is cleared across the entire NT. We must come in line with international and national guidelines and focus on the science of conserving our tropical biodiversity which is having to start coping with novel climates no one has ever experienced. The current and future planned work clearing Lee Point for housing would appear at odds with how the world has changed since the development was first proposed. There are so many clear arguments against this from all sectors with the loss of not only the area under the proposed housing but potentially all the other habitats and biodiversity that relies on it.
There are some cities around the world, that through clever management and forward thinking or pure luck, have managed to preserve an intact, natural environment right on the city's doorstep capable of supporting wildlife even if that wildlife is no longer seen throughout the city (Ref 6). These cities may still need to spend huge amounts regreening and conserving biodiversity but also reap the benefits from the services that these systems provide, including improving the wellbeing of the community. They also provide access to the booming eco-tourism sector that earned $1.6B for Australia in 2019 with the take by NT accredited companies dropping slightly in annual revenue while other states showed strong growth in jobs and revenue led by Queensland (Ref 7).
Darwin and the Top End's Barramundi fishery is a clear example of this natural asset drawing tourists and supporting a local business community. We try to do all we can to protect this fishery (Ref 8), but some fishermen report it's getting harder to catch a Barra and we need a bigger boat and to go further afield to achieve the metre fish goal.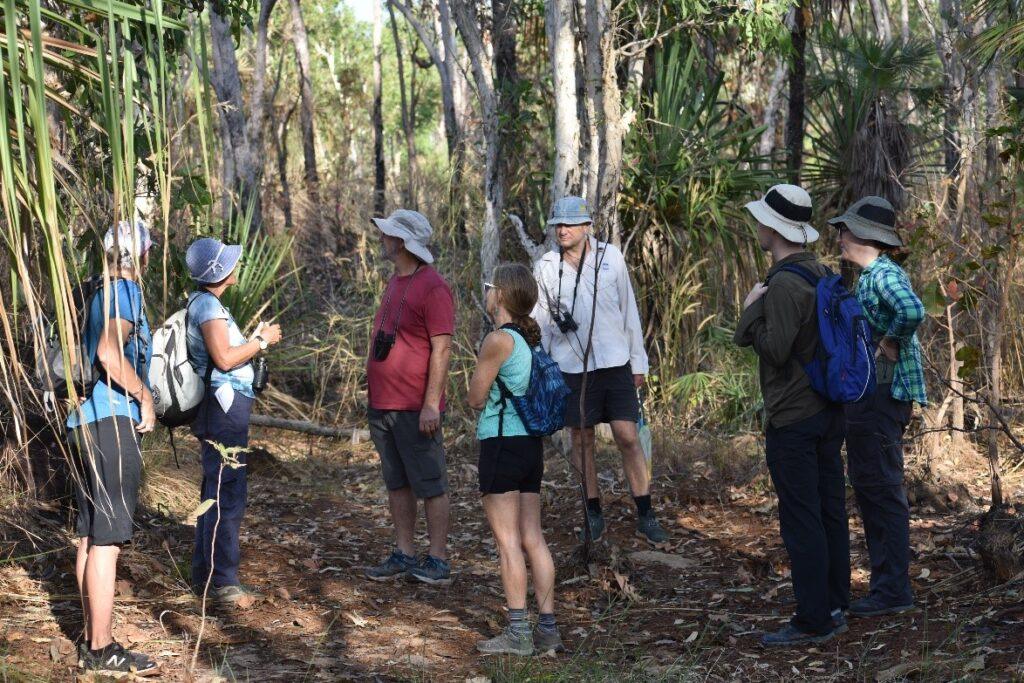 At present, Darwin itself could easily be a world-renowned destination for cultural and nature-based tourism, especially from the international community with a love of birds. Our reputation is growing as an amazing stop-off point for cruises from Cairns to Broome via the Kimberley with tourists who are only too happy to pay for the experience of standing in the Lee Point woodland and easily seeing 20 or more amazing bird species in less than half an hour. We should be doing all we can to let this community know they are welcome, and we are a progressive city intent on protecting our natural gems. There are stories of domestic road-based tourists arriving at Katherine and deciding whether the 600km return trip to Darwin is worth the increasing fuel costs, or whether they should head to the "unspoilt, wild, and natural landscapes" reported of the Kimberley and north west Western Australia. Unknowingly they may miss what Darwin and a caravan park on Lee Point had to offer them that exceeds much of the Kimberley in our view.
Darwin is one of the few tropical, developed cities with all the luxuries we have come to expect, in a welcoming country, with tropical savanna close to the equator. It is the only city to offer the tropical habitats and associated plants and animals across northern Australia as our next closest city, Cairns provides a very different tropical system with rainforest and the Great Barrier Reef.
The Future
So where to from here at this critical time?
City of Darwin Council have just acknowledged the importance of making smart, informed decisions about the future of Lee Point in accordance with their Greening Darwin Strategy (Ref 1) and the NT Parks and Wildlife are developing their 2050 plan (Ref 9) for the conservation of the Territory's biodiversity and provision of our parks to locals and tourists managed with the traditional owners.
Have a chat to your local councillor or Territory government member about how we might communicate the natural gem that Darwin is to the world, and how we go about protecting our environment, to ensure we have a cool city and share our unique wildlife with others into the future. This may require a shift in our current priorities. This isn't to say we can't continue to develop and prosper, but we might need to put the environment we live in at the top of our priority list when making future decisions. Otherwise, we will find we discarded the very things that make us special and give us value over others, leaving us with the expense of trying to get back to where we are now.
So why not grab your bike or some walking shoes and get out and explore Lee Point today? You may even run into some people from Friends of Lee Point, NT Field Naturalists, Casuarina Landcare, BirdLife Top End and the many others who visit Lee Point regularly and will gladly share what they know and love about Lee Point.
Friends of Lee Point
References