Greetings Friends,
This monthly newsletter (No. 32) includes; Gouldian Walks, Lee Point Golf course, Lee Point Area Plan,plants and wildlife.
1.0 Gouldian Walks and Art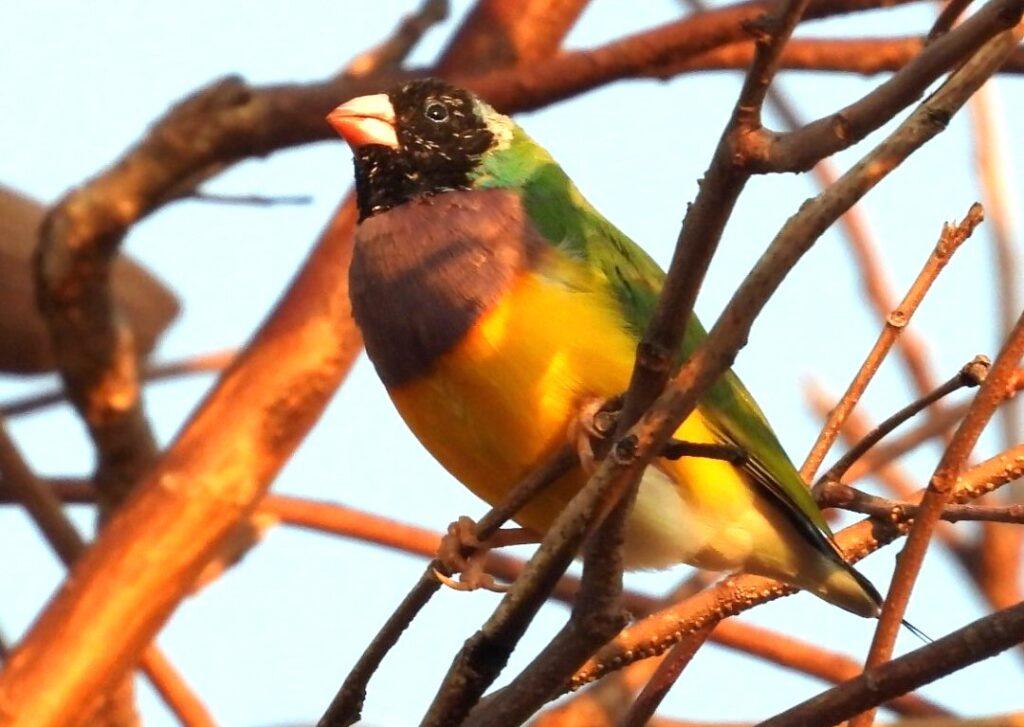 Gouldian Finch (moulting) seen on last Gouldian Walk – 22 Oct (photo Limin Sun)
A great way to finish the Aussie Bird Week (16-22 Oct) and last Gouldian Walks for 2023 was a sighting of a Gouldian Finch near Lee Point dam.
A Gouldian Finch was seen on both late afternoon Gouldian Walks. However, the early morning Gouldian Walks saw more bird species, the highest number being 44 bird species. For the latest bird sightings in this area – see ebird.
The Gouldian Walks attracted people new to birdwatching as well as experienced bird watchers/photographers.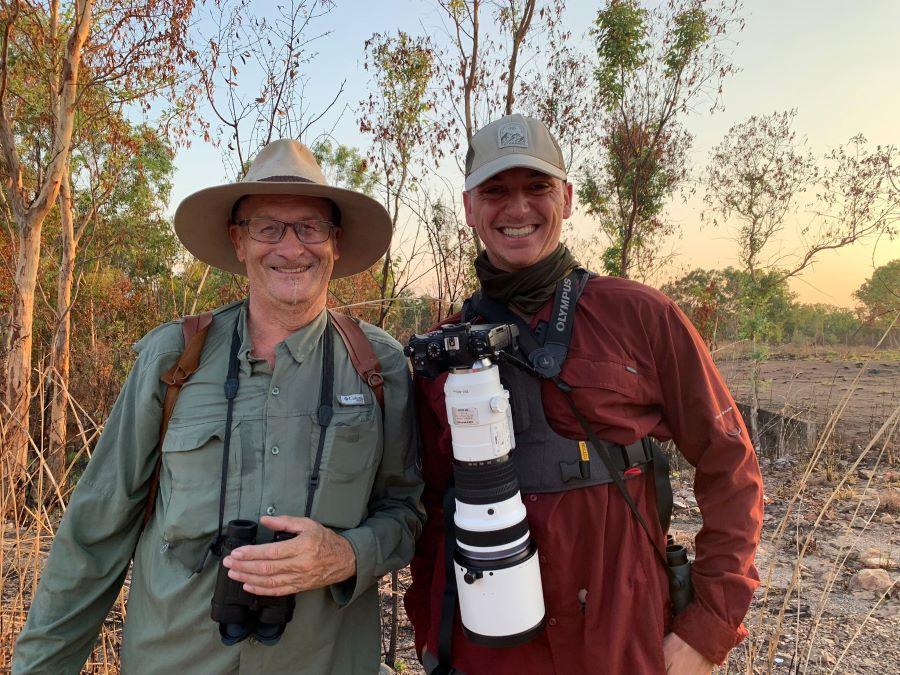 Gavan Keane (a Gouldian Walk spotter) and Ben from Arizona on a Gouldian Walk.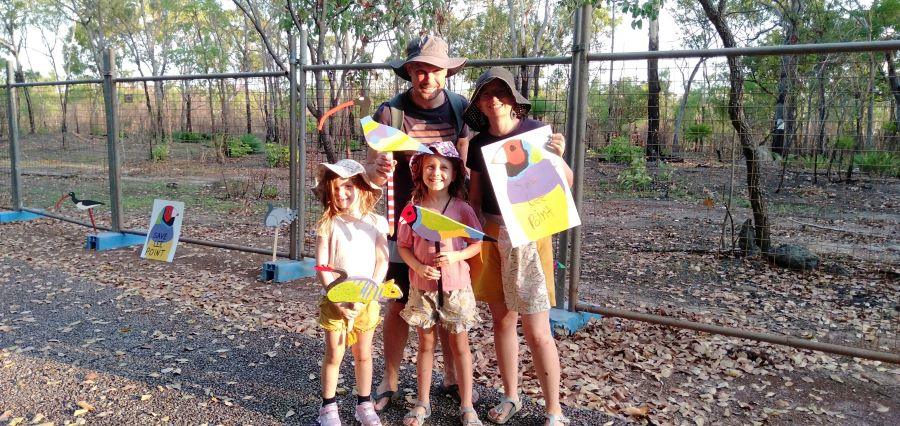 Lots of art happened on the last Gouldian Walk, even some Black-footed Tree-rats were painted.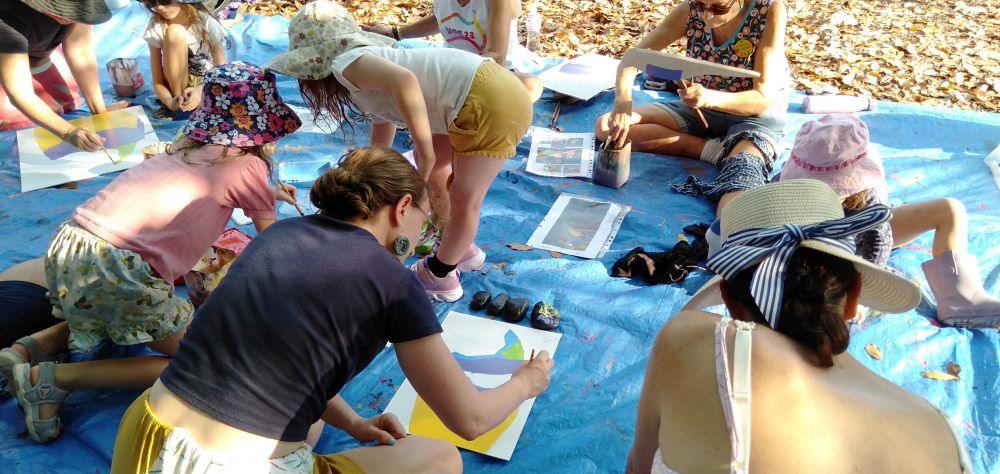 Busy creating art at Binybara
2.0 Lee Point Golf Course application and Lee Point Road works
The NT Government invited the public to make submissions on the Lee Point Golf Course application during 13-27 October. The application is to build an 18-hole Golf Course on the disused Golf Course land (cleared in 2008) next to the Lee Point Caravan Park and Resort.
Development (and conservation) of Lee Point needs to happen in an orderly fashion and reflect the wishes and needs of the community. Friends of Lee Point Submission recommended that;
No significant developments should proceed at Lee Point (Binybara) until the NT Planning Commission completes a comprehensive Area Plan for the whole of Lee Point.
Lee Point Road works (Asche Street to Daldawa Terrace)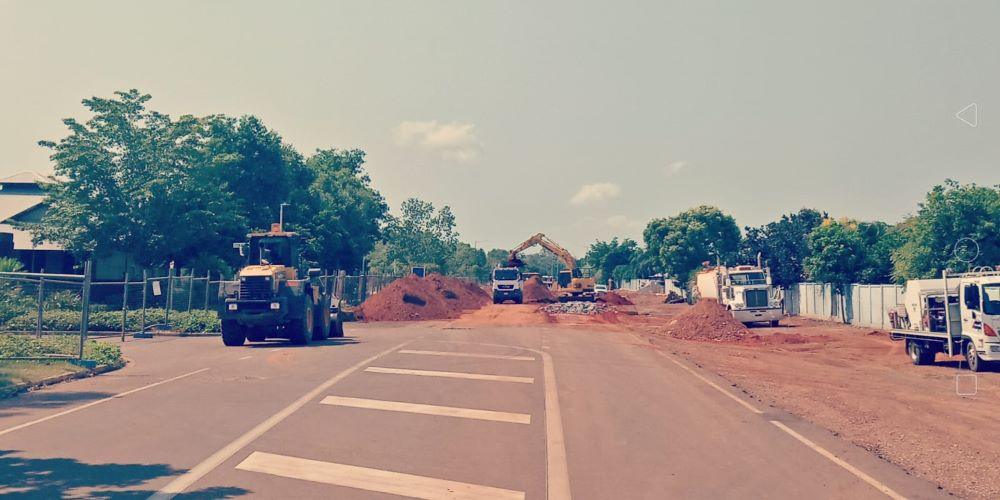 Lee Point Road looking south towards Asche Road.
An 820m duplication of Lee Point Road is underway to cater for increased traffic volumes from Lyons and Muirhead….read more
3.0 Lee Point Area Plan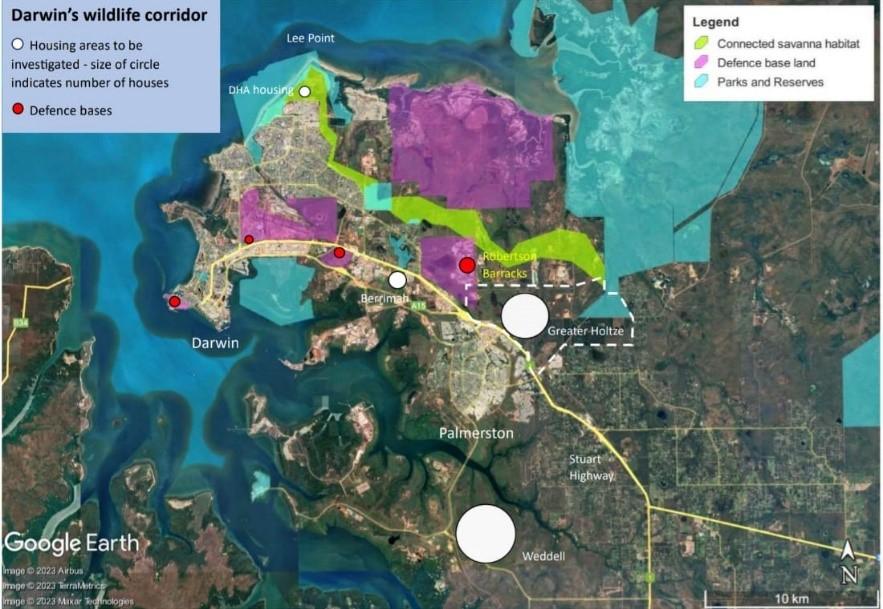 Map showing some of the housing areas that could be investigated for housing.
There are lots of problems with the Lee Point Area Plan , namely Larrakia Nation and the broader Darwin community do not support housing at Lee Point. In addition to this the NT EPA Assessment Report 88 identified many potential problems with housing at Lee Point.
DHA housing projects are underwritten by the Australian taxpayer. DHA chose Lee Point as the location for their housing project and should have reports that comprehensively address these matters:
Public benefit-cost information on why the Lee Point site was chosen over other Darwin locations.
Other housing locations investigated to avoid environmental offsets* at Lee Point for the endangered Black-footed tree-rat and the endangered Gouldian Finch.
*Environmental Offsets should only be considered as an option after you've tried to avoid or mitigate any impacts.
To date DHA have not made reports available that address the above matters. Please send a letter to Minister Matt Thistlethwaite (minister directly responsible for DHA) asking for the reports. An online letter is at Take Action
4.0 Quiz
Q1. Binybara bush tucker – many plants flower and fruit prior to the wet season which are edible. These photos came from Binybara, match the flower to name of plant, starting top left and going clockwise.
Plants are: Milky Plum, Kakadu Plum, Cocky Apple, Green Plum.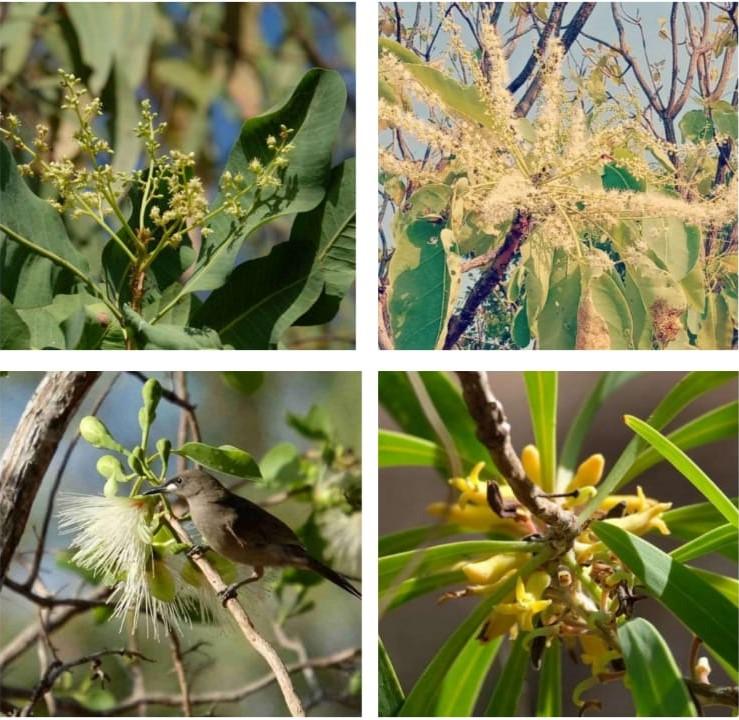 5.0 Plants and wildlife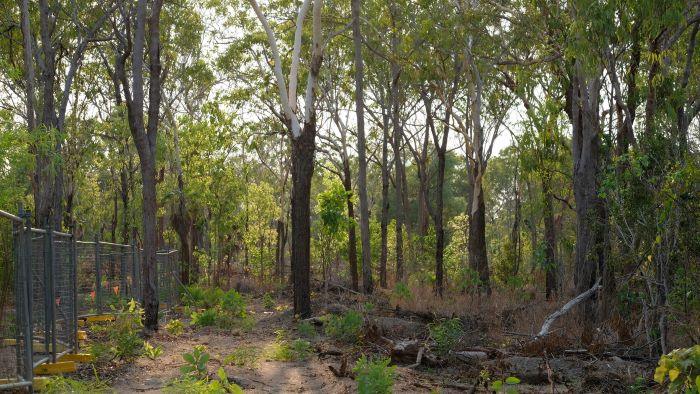 The old growth forests at Binybara provide lots of food for (nocturnal) Northern Brown Bandicoots. They eat insects, worms, fungi and plant material, and dig holes to get this food.
Lee Point Dam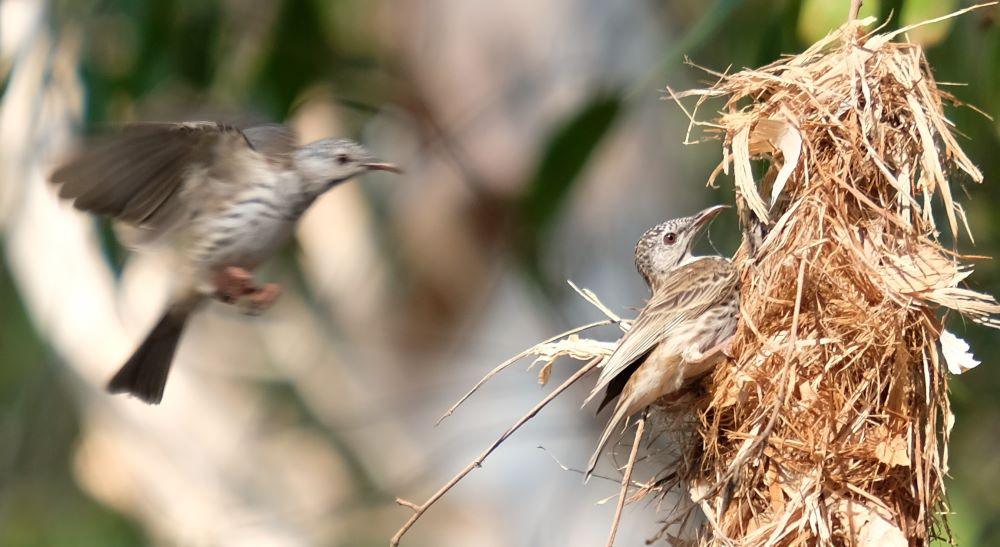 Bar-breasted Honeyeaters nesting at Lee Point Dam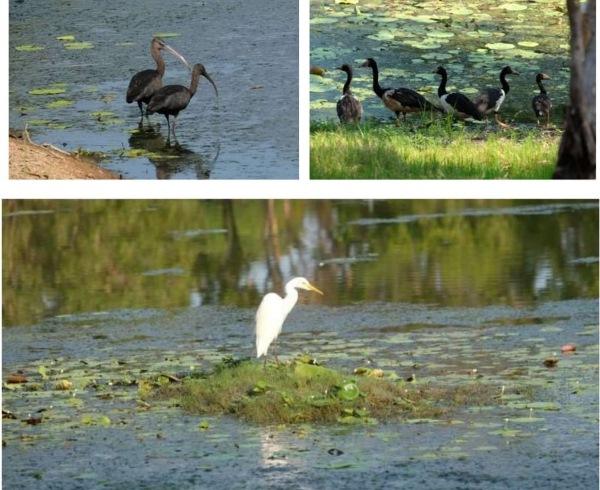 This is a time of year when certain birds take advantage of the low water levels, such as Glossy Ibis (top left), Magpie Geese (top right) and Intermediate Egret (bottom).
Until next time enjoy the change of seasons at Lee Point (Binybara)
Answers to Quiz
Binybara bush tucker – starting top left and going clockwise:
Green Plum (Buchanania obovate)
Kakadu Plum (Terminalia ferdinandiana)
Milky Plum (Persoonia falcatta)
Cocky Apple (Planchonia careya)
The links have more photos to help with identification. "Kakadu Plum" has other names as well. Their leaves appear at the very end of branches where shoots occur, hence its scientific name "Terminalia", which is helpful in identifying the plant.
Green Plum gets top billing as the tastiest native Top End plant on the GULP website.