Date: Sunday 7 November – Please be at the meeting place 4.30pm, first walk leaves 4.40pm. Other walks (depending on numbers) will leave later.
The guided walk starts at Lee Point (see below). Bring hat/sunscreen, drinking water, binoculars and camera. Gold coin donation. Due to the Darwin COVID lockout you will need to show a copy/photo of your COVID vaccination certificate.
Difficulty – EASY
Time – approx. one hour
Distance – approx. 1.5km
Guided walk includes; mangroves, monsoon forest and finishes where the scopes for viewing shorebirds will be set up. You make your own way back to the meeting place.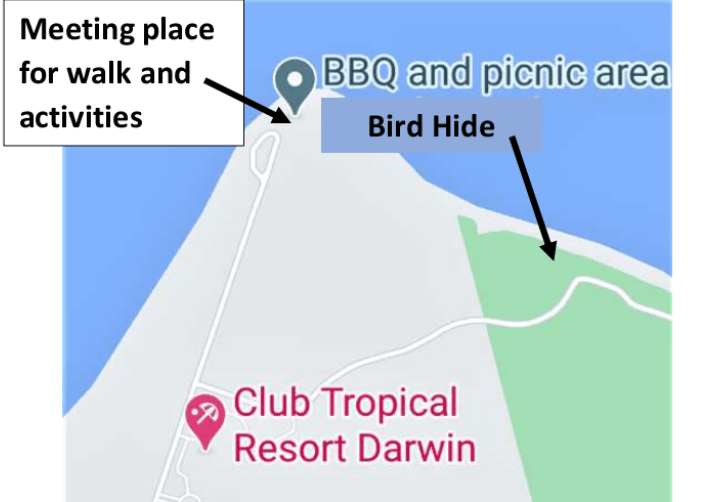 If you are intending to come on the walk, please send email to: friendsofleepoint@gmail.com
Phone: 0427 796 470
Facebook: Friends of Lee Point www.saveleepoint.org.au